NHL/NHLPA First Shift Program
---
---
Registration for the 2021 - 2022 NHL/NHLPA First Shift Program is now open, with programs in Hay River & Tulita!!
The First Shift program will be offered in Hay River and Tulita during the 2021-22 season
Hay River, NT - October 17, 2021
Tulita, NT - January 8, 2022
To register for a First Shift program, click here.
The NHL/NHLPA First Shift program is a truly unique experience designed to help kids fall in love with hockey. The six-week learn to play program continues to focus on having fun while learning basic skills. Full head-to-toe Bauer equipment is included with registration.
The NHL/NHLPA First Shift mission is to change the way hockey is offered, to inspire new families to join our community, and enroll their kids in our sport. Because of the program's belief in all that hockey has to offer kids, their families and our communities, the NHL/NHLPA First Shift was designed to make hockey accessible, affordable, safe and most importantly, fun!
The 2021 - 2022 season will mark the eighth year of the program, which has seen more than 900 programs executed, resulting in more than 33,000 girls and boys across the country trying hockey for the first time.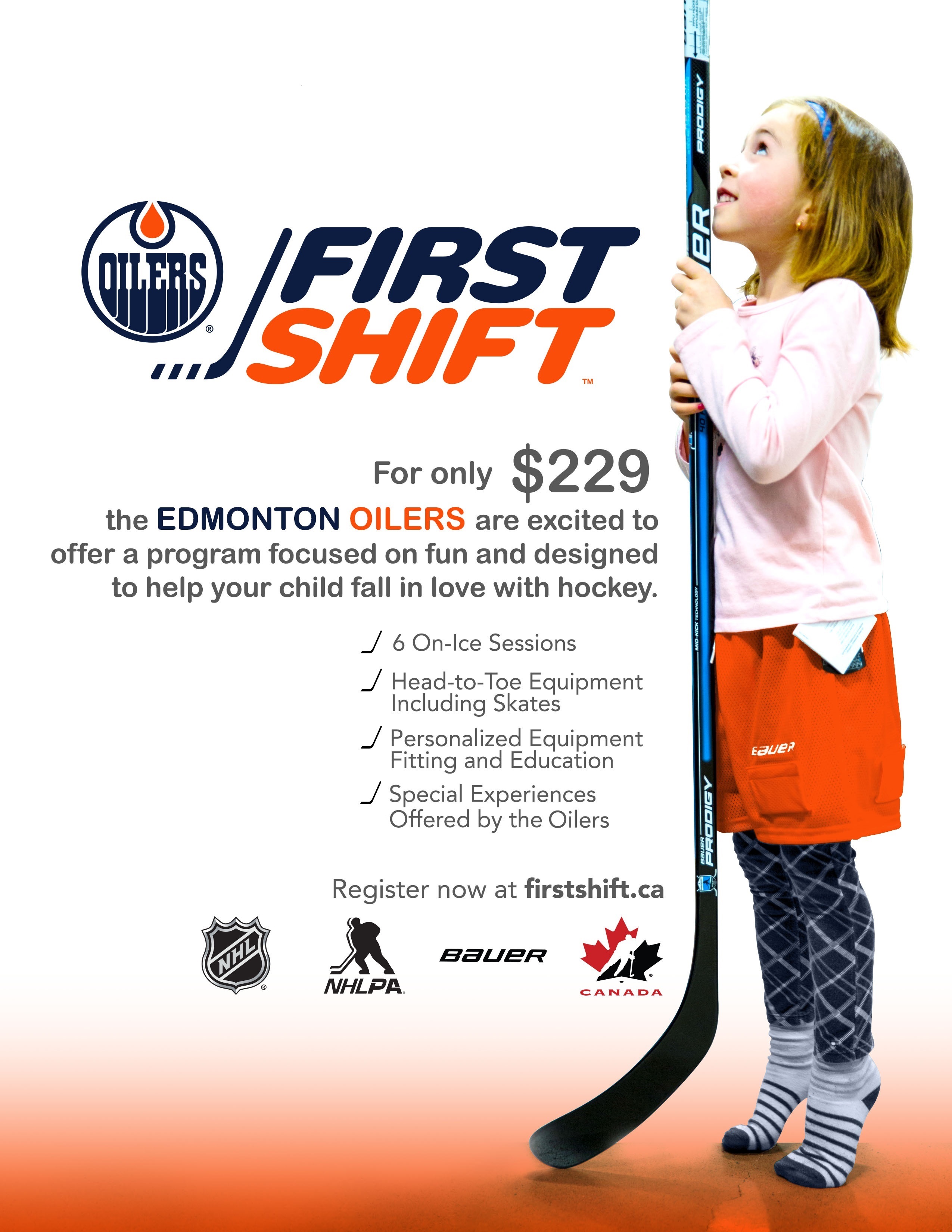 The NHL/NHLPA First Shift is a recruitment program designed to ease kids and their families into the sport of hockey in a fun and welcoming environment. It is open to girls and boys ages 6-10 years old, who have never previously registered to play hockey.
The NHL/NHLPA First Shift program makes the game:
Affordable
Manageable (Time commitment)
Safe
Fun
Participant Registration Fee of $229.00 includes:
a complete set of Bauer equipment (head to toe)
Welcome event - information, education, and an equipment fitting session;
six on-ice sessions designed by Hockey Canada; and
On-ice experience includes:
Focus on Fun and Learn to Play
Insurance for participants
Hockey Canada has created a fun curriculum that focuses on:
Small areas games and skills stations active
Wide variety of skating skills, puck handling, passing and shooting exercises
Discovering the sport through a variety of basic motor movement patterns
Fun games to ensure participants enjoy a full range of hockey experiences
Praise and encouragement will serve as the foundation of the instructor's approach to working with all participants.
For more information on the NHL/NHLPA First Shift Program please visit firstshift.ca.